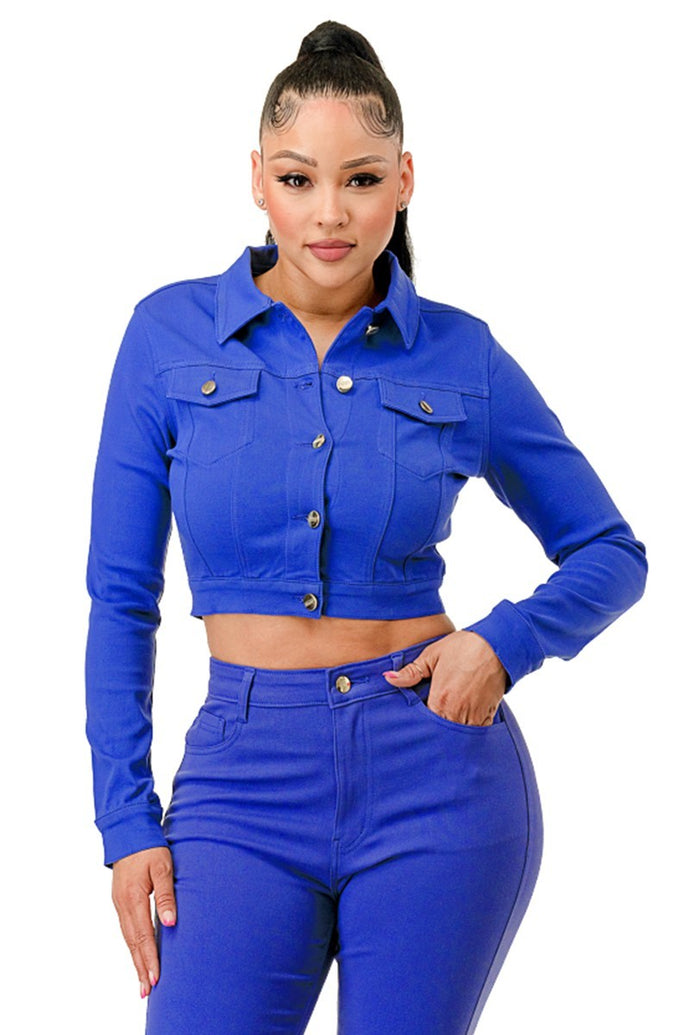 Super Stretchy Cropped Jacket
Regular price $103.70 $51.85 Sale
This Super Stretchy Cropped Jacket is ready for whatever casual look you create - this stylish and comfy piece has all the flex to keep you fresh! Collar and button down features add a touch of sophistication. Get your style game on fleek!
Ships Free from US
S.M.L.XL
SUPER STRETCHY CROPPED JACKET. CASUAL. COLLAR. BUTTON DOWN
60% Cotton 35% Rayon 5% Spandex 
Royal Blue 
GLA
Super Stretchy Cropped Jacket

Item Measurements: SIZE S
SIZE S Length:" Waist:" Bust:"